How to Navigate to the Updates Tab
It's easy to get to the Updates tab and post an update that will be emailed out to all your backers and followers.
You can access your Updates tab from the menu on the left side of your campaign page.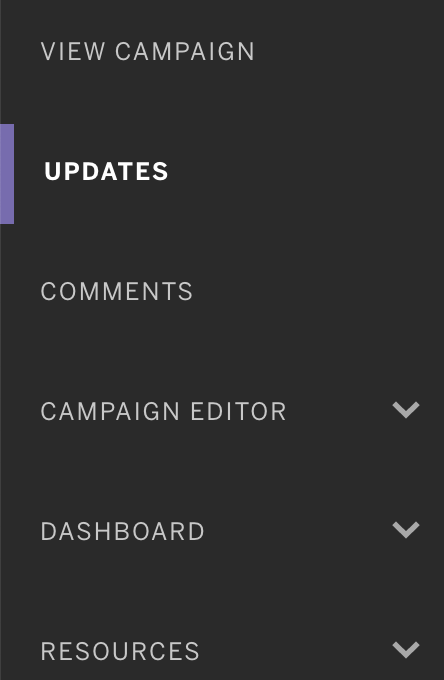 Make sure you are logged in to the account of the campaigner or a team member with editing permission and visit your campaign page. Once on your campaign page, the left menu will appear. Click the "Updates" tab then enter your text into the title field and content fields.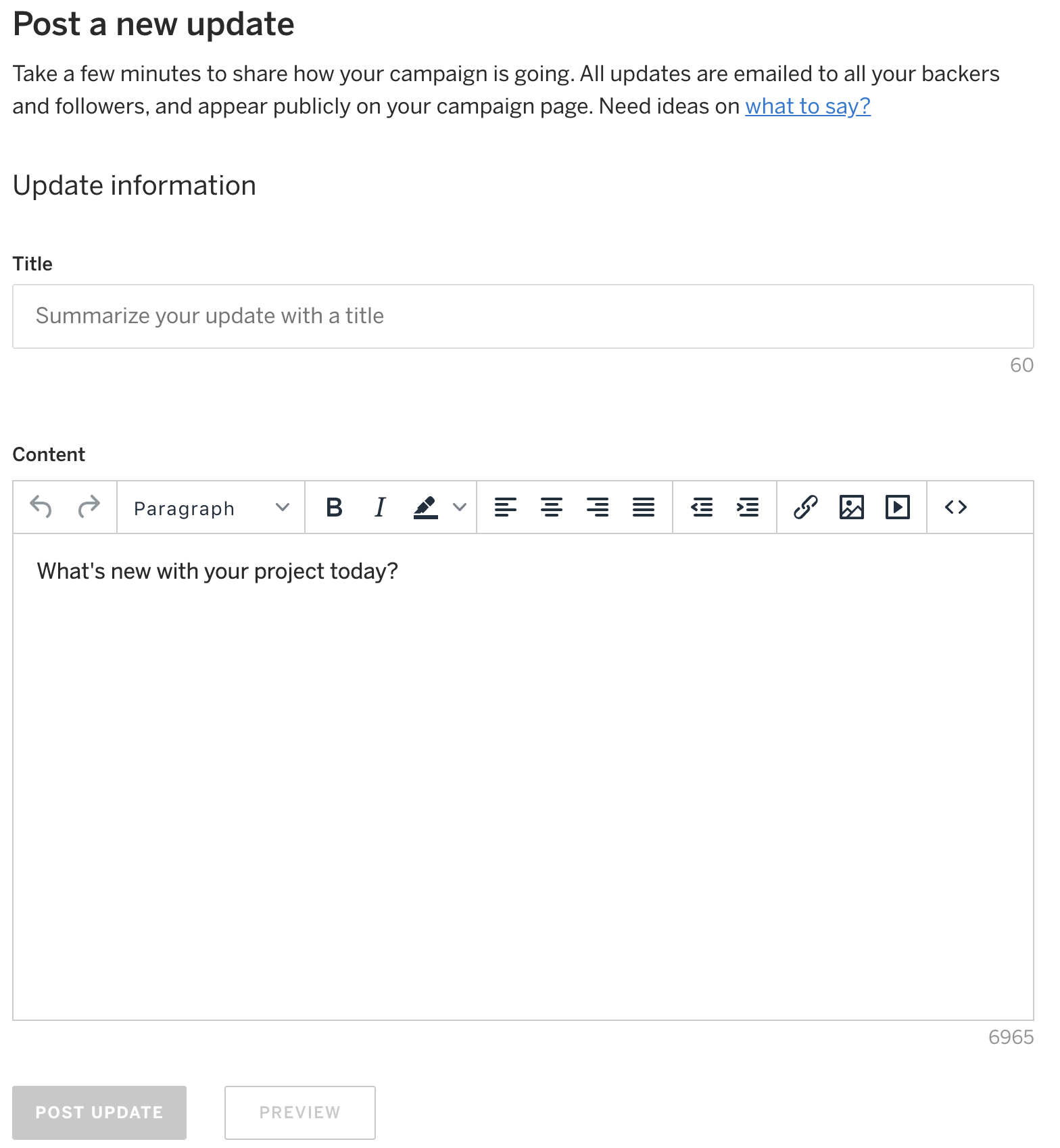 When you are done with your update, you will have two options: Post Update or Preview.

Preview allows you to send a test email to yourself or your campaign team to see how the email will appear. This will allow you to make any last minute edits or improvements before you post. Remember, once the update is posted you will not be able to edit it.

When you are satisfied with your update and ready to have it be sent out to all your followers, click the Post Update button.
Connect with Your Community
Your first two updates within a 12-hour span are sent to your followers within minutes. If you post more than two updates within 12 hours, the rest of your messages are aggregated along with a link back to your campaign and are sent to your followers in one batch. Such measures keep your followers' inboxes happy, so everyone can feel good. Once 12 hours have passed, you can again send two updates to be received within minutes and more to be aggregated if you wish.
Once your update is sent to your backers and followers, you'll be able to see their reactions at the bottom of the update, and you'll be able to copy the direct link to each update to send it to anyone who may have missed it!