If you choose to include a pitch video in your Indiegogo campaign, you have the option to create a custom overlay image. This image appears over the video player when the page first loads, and a custom image can help encourage potential contributors to watch your video.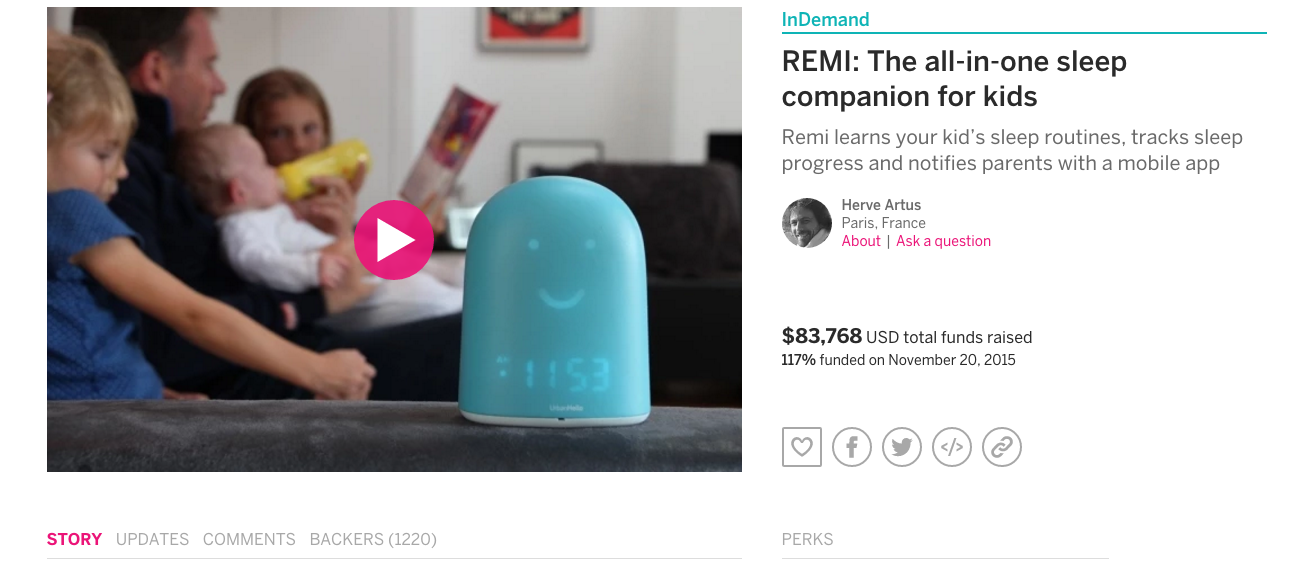 Steps to set up your Overlay Image: 
1. Log in to your Indiegogo account and visit your campaign page
2. Select Campaign Editor, on the sidebar of your campaign page.
3. Select the Content tab
4. Select "Upload an Image" under Video Overlay Image
5. Upload an image that you'd like contributors to see when they visit your campaign page
6. Select Save
For best performance and fitting on top of the video on the campaign page, we recommend you use 695 px wide by 460px high, PNG or JPG files.
Please note that when you share the campaign on Facebook, the video overlay image is used in the Newsfeed on Facebook, unless you add a "Facebook Share Image" via the "Extras" tab in your Campaign Editor.