Secret perk is a new way to reward loyal backers and attract new adopters - secret perks are only available for visitors via a unique link that you distribute. This secret perk will show in the top spot on your campaign.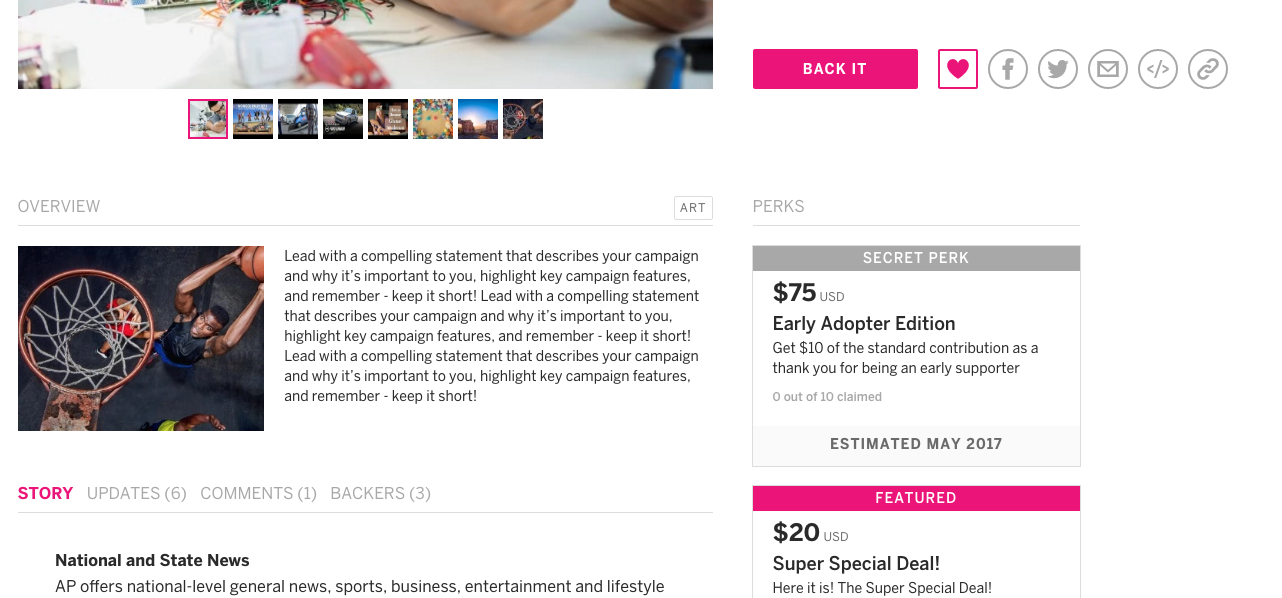 How to set up a Secret Perk
Adding a secret perk to your campaign is easy! All you need to do is head over to your campaign page while logged into your Indiegogo account and visit your campaign page. Click Campaign Editor on the sidebar of your campaign page. Then choose Perks from the navigation bar on the left. You'll be taken to a page where you can manage your perks and you'll see an ADD SECRET PERK button.

Once you've clicked the ADD SECRET PERK button, you'll be prompted to enter the details of the perk just as you would with any other perk. After you've filled out your secret perk's details and hit the Save button, you'll be taken to a window that gives you your secret perk's URL. The secret perk is only visible to those that visit the campaign through the secret perk URL you share.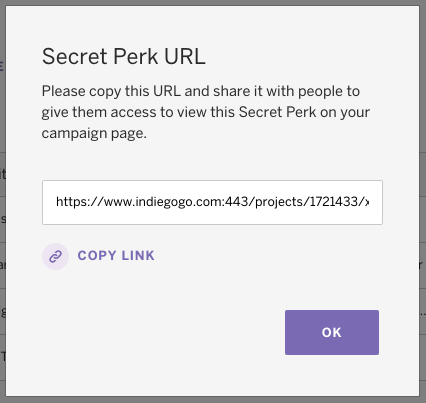 Lost the Secret Perk URL?
Not a problem! If you ever need to find what the URL for your secret perk is, you can get it by clicking on the Secret Perk you need the URL for. That will take you back to the perk details window which includes the Secret Perk URL.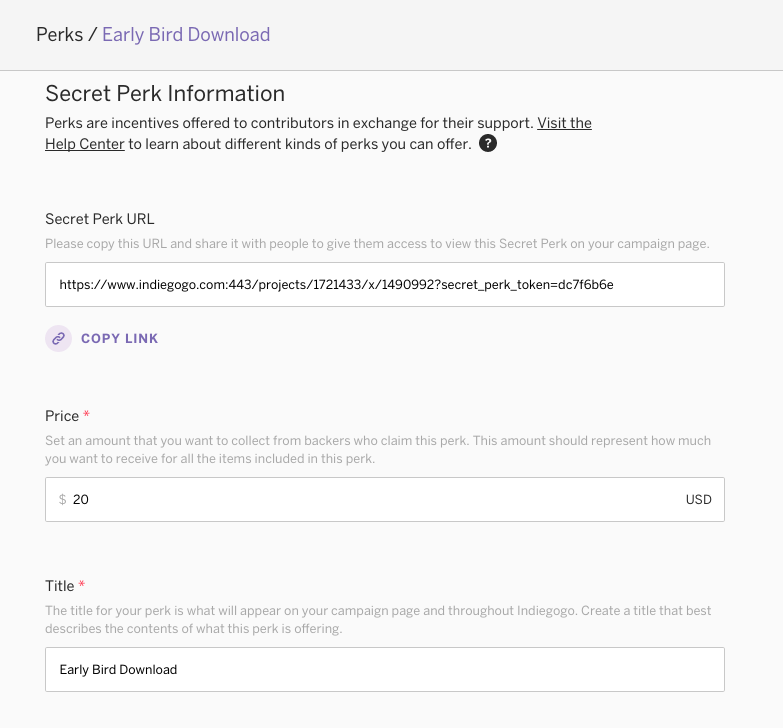 Notes: 
We've found many campaigners use secret perks as an opportunity to thank their most loyal backers, offer special friend and family discounts, and generally as a way to offer discounts to certain customers in lieu of a discount code or other promotional offering. Discount codes are not available on Indiegogo. 
Secret perks are available to Backers, via the Secret Perk URL, on Desktop or Mobile Web. Secret Perks are not accessible on Indiegogo's iOS or Android Apps. 
Backers who claim the secret perks are included in your campaign's total funds raised, as well as listed on the Backer's Tab of your campaign. Their Perk Names aren't listed, but if they chose to contribute publicly, their contribution amounts will be listed.