The Customer Billing Statement field lets you customize what your backers see on the Thank You page after backing your campaign. It's also how their transaction appear on their credit card statements. You can find this required field on the Funding tab of your Campaign Editor.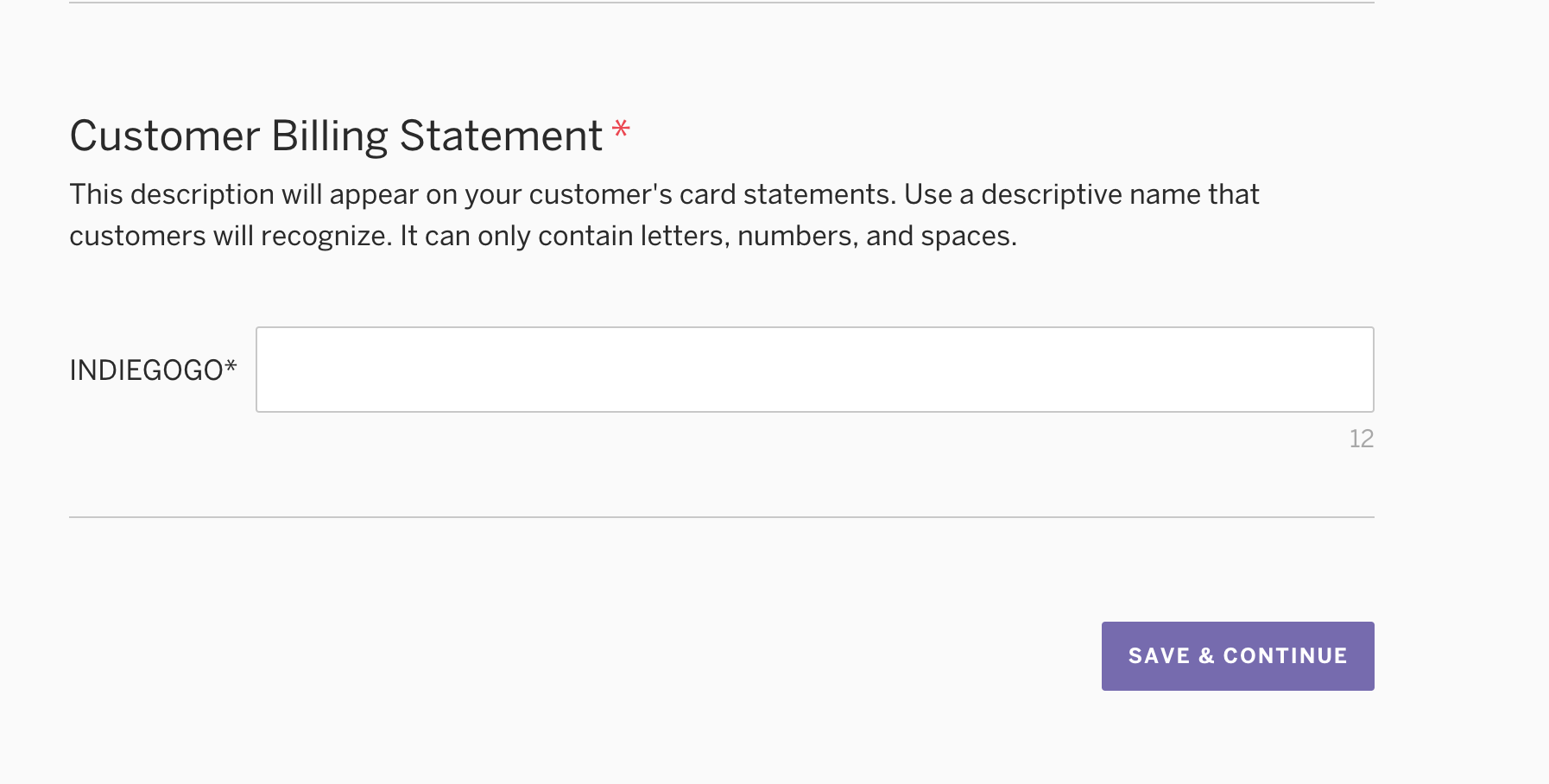 A few things to remember about this field:
You can enter a maximum of 11 characters including spaces
You won't be able to use special characters like *, &, !, etc.
This field is required and it will lock once you launch
Avoid the use of common terms or geographic locations such as city names, states, provinces, etc.
Providing a generic billing descriptor may result in unsuccessful contributions to your campaign.
We recommend using your company name, product name, or something distinctive and memorable from your campaign to help your backers recognize it on their bank statements. For example, if you use the description "MyCats," this is what your backers will see on the Thank You page: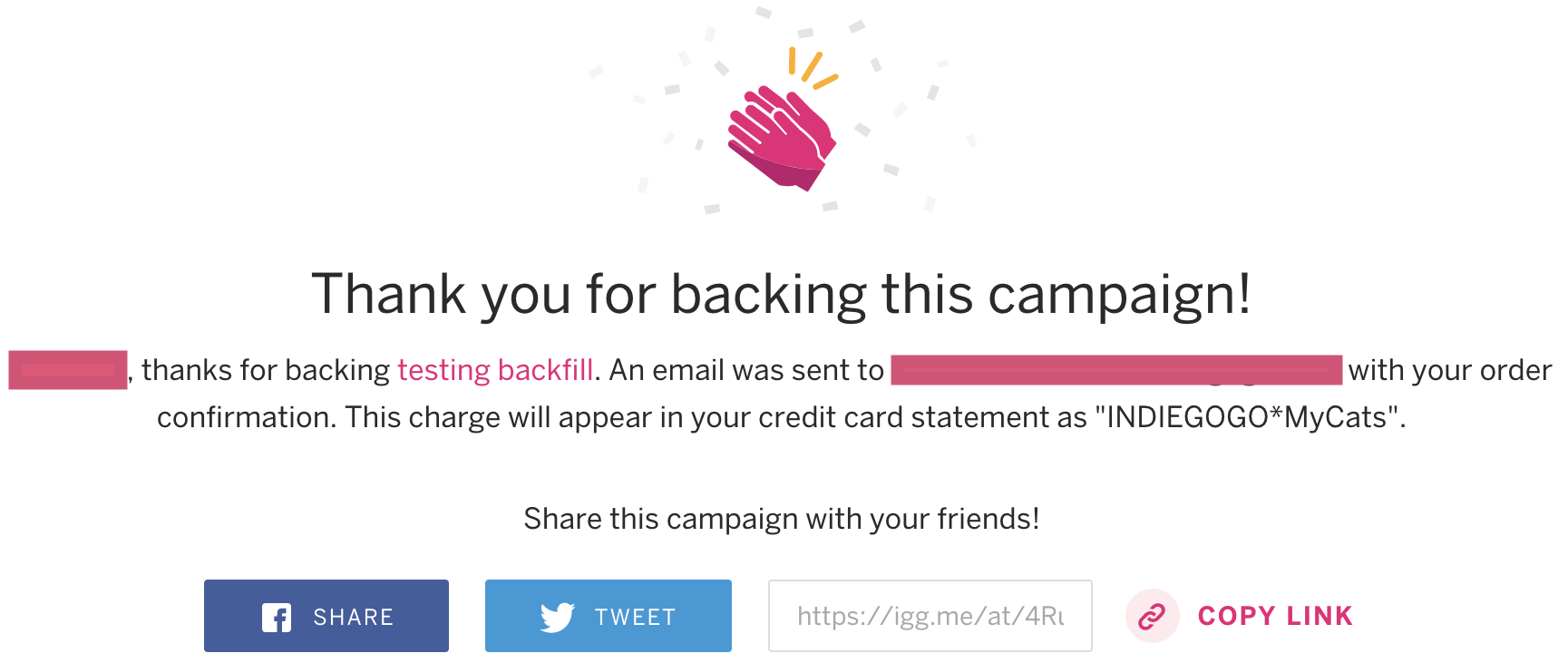 Although you won't be able to edit this field once your campaign launches, you can contact Indiegogo if you need to make changes.