Whether you're running a referral contest, or just curious about who is sharing your campaign, you can keep track easily on your campaign's Referrals Dashboard. 
When you're logged in and on your campaign page, you can see the Referrals Dashboard at the bottom of your list of dashboards in your left-hand navigation menu.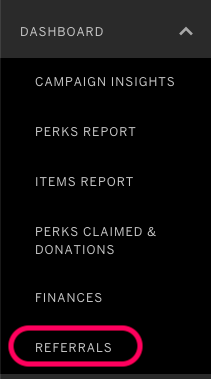 From there, you can see the names of people who have shared your campaign, their unique referral IDs and URLs, and the number of visits, contributions, and funds raised as a result of their activity.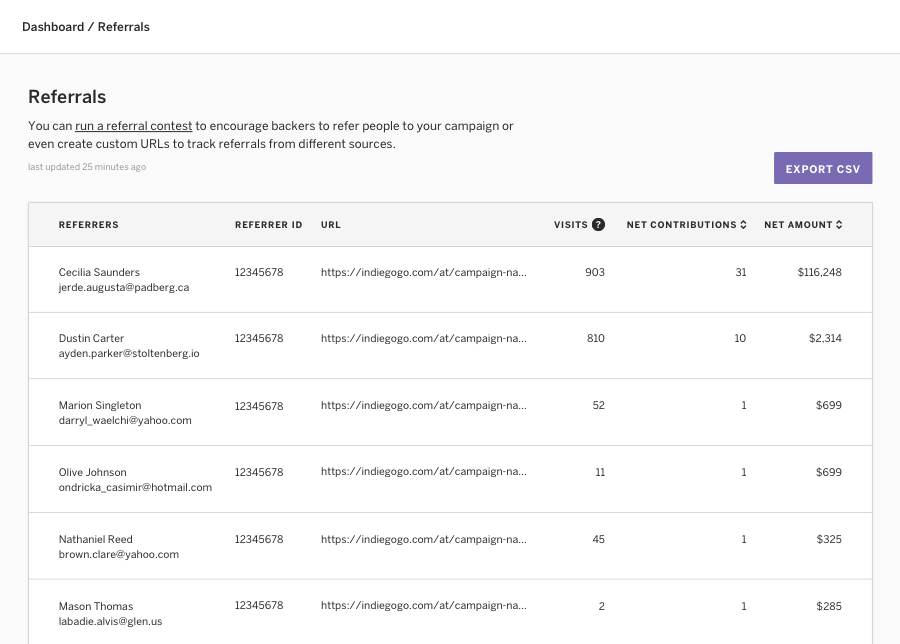 When you download the CSV, you can also see the specific contributions that have resulted from each referrer. 
Note: As the campaign owner, you will only receive the name and/or email addresses of contributors to your campaign. If someone has not contributed to your campaign but wants to participate in your referral contest, you will only have access to their Indiegogo username, but not their name, email address, or other personal information due to our privacy policy. Please ensure that you've planned for this when creating your referral contest.
For more information about running a referral contest, please see this article. For information about using your dashboards, visit this page.