Add-on perks are a new way for campaigners to add perks onto their existing publicly available perks. Backers will see these when they go through the check out process. Backers may continue checking out without adding any add-on perks, select one additional add-on perk, or select multiple add-on perks.
To learn more about how to use add-on perks in your campaign strategy, please check out this article.
Important: If a backer would like a refund on an add-on perk, the backer would need to refund their entire contribution, including the main perk.
How to Create an Add-on Perk
1: To create an add-on perk, visit the Perks tab, click the Create New Perk button, and select the Add-on Perk option. Note that in order to create an add-on perk, you must have created a standard perk first.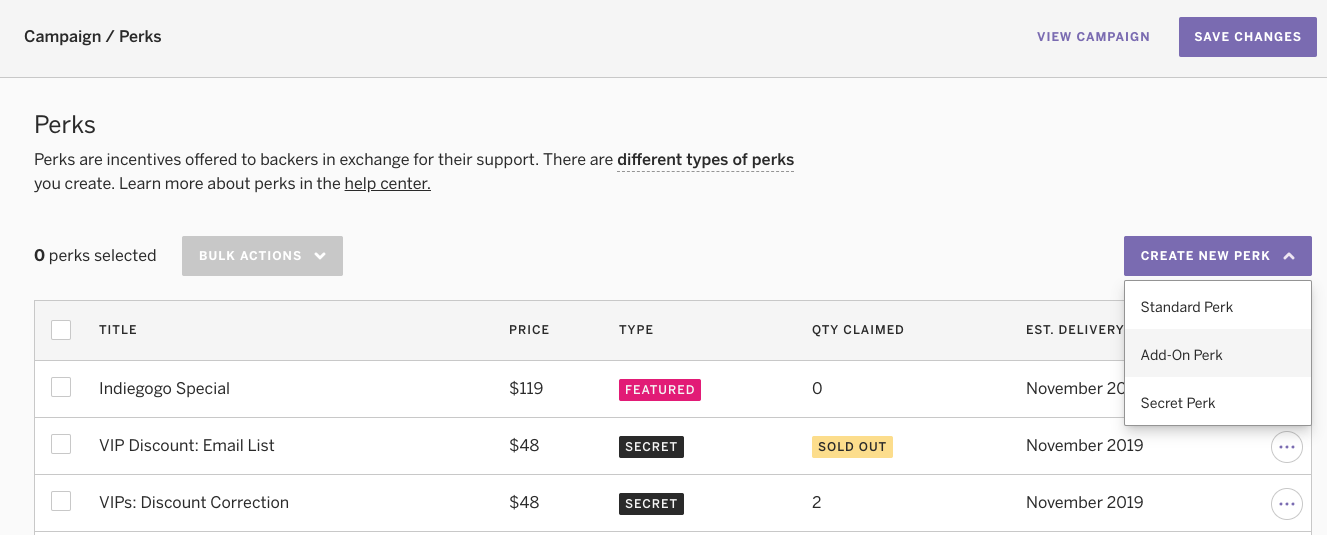 2: Create the add-on perk by filling out the required and/or optional fields, similar to the process for creating a standard perk. (Note: Add-on perks will appear on the payments page in the order of most claimed to least claimed). If your add-on perk requires additional shipping, please ensure that the shipping countries match the ones already included in the standard or secret perks. You may also choose worldwide shipping.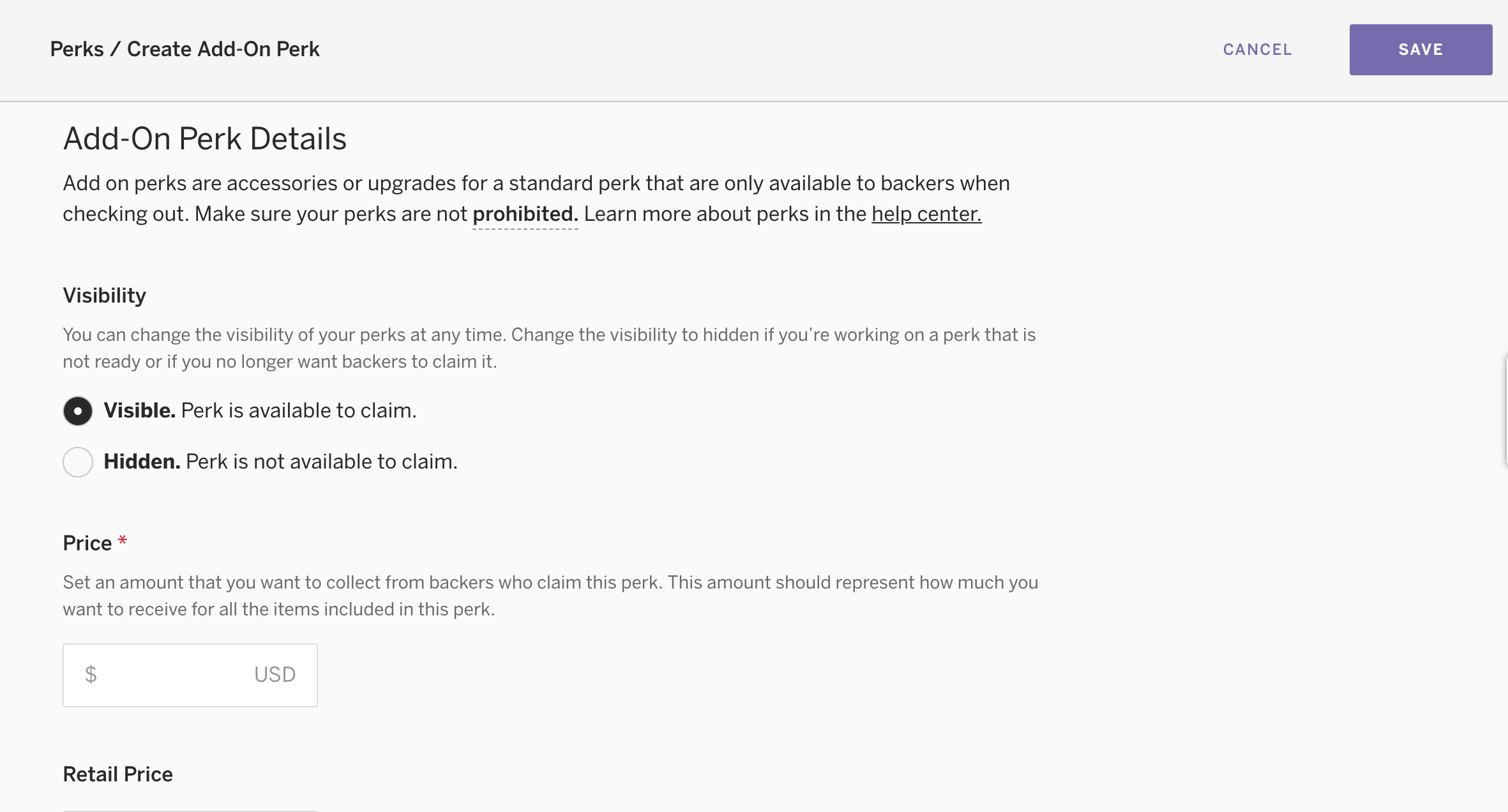 3: To link the add-on perk to a standard perk, select the three dot drop down menu next to the standard perk and click Set up Add-ons.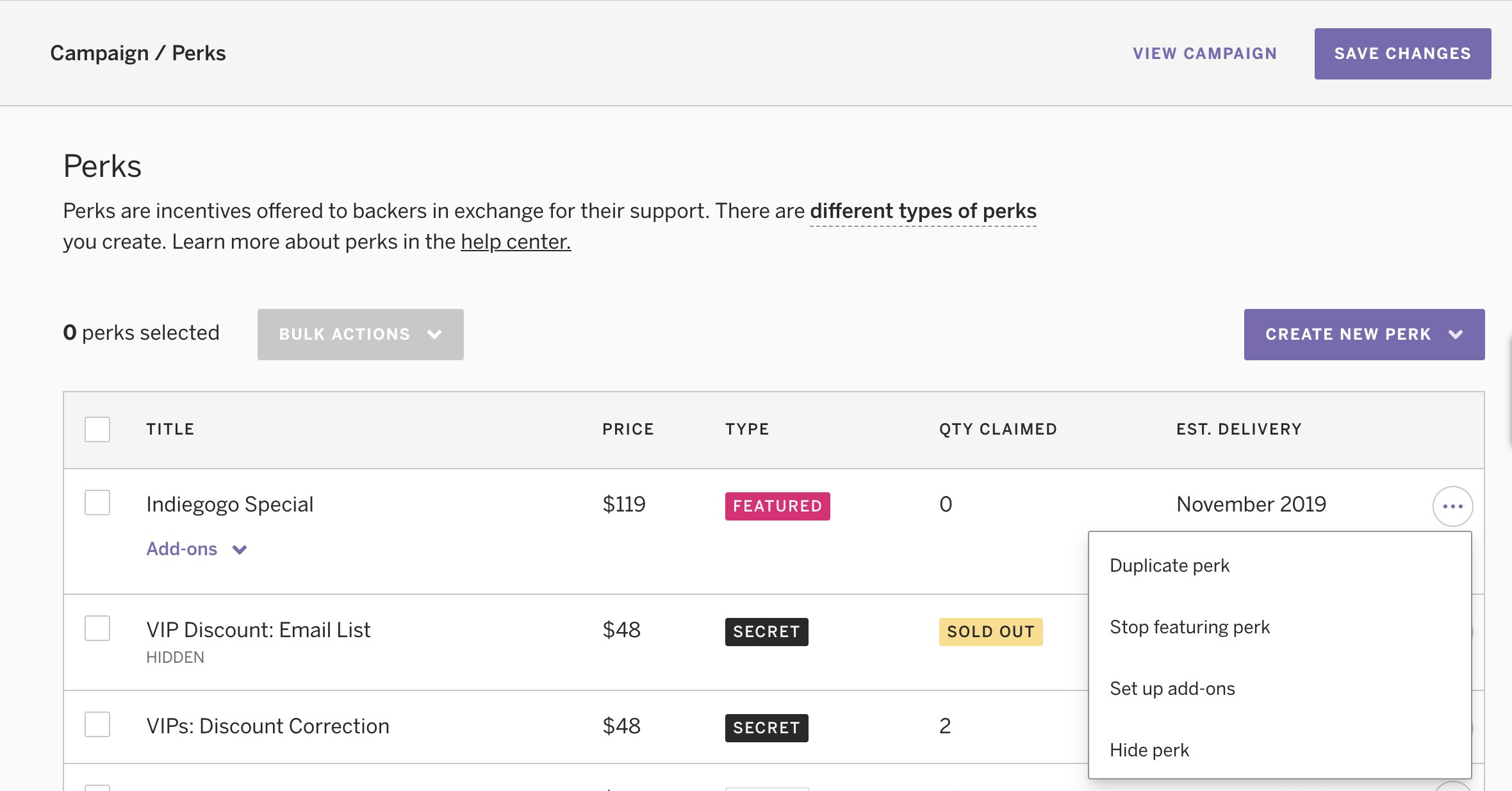 If multiple standard perks are going to have the same add-on perks, check the boxes and click Set up Add-ons from the Bulk Actions drop down.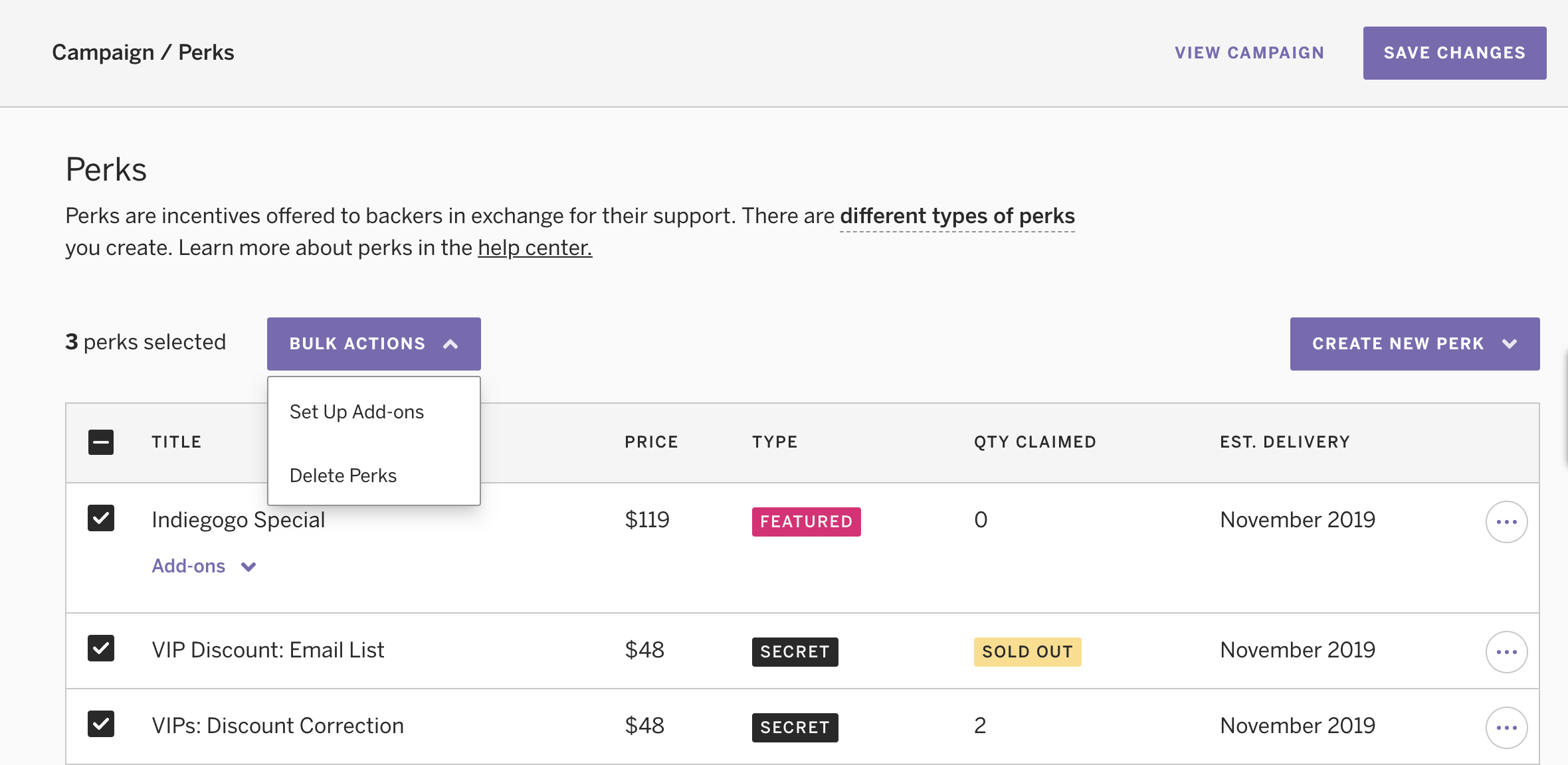 The list of add-on perks will appear and you can check off the add-on perks that apply to the selected standard perk. If you add different add-on perks to your standard perks, the menu will display mixed (the add-on perks are associated with only some of the standard perks you selected) and checked check (all add-on perks are associated with the standard perks you selected) boxes.