Indiegogo wants every campaign to be successful. Remaining in touch with your backers plays a vital role in ensuring positive and open communication, and allows you to foster a vibrant community. Backers want to stay up to date throughout the entire lifespan of your campaign and be kept in the loop about your campaign's progress.

The Comments tab on the campaign page is a place where backers can provide feedback and discuss all of their questions and concerns about a campaign, both with the campaigner as well as with other backers. It's also a great tool for sharing information, and is an expedient way for you to address individual backers' queries. Maintaining a productive dialogue with backers via comments keeps the process transparent and can be a good tool in addition to your own customer support channels.

You can enhance your Comments tab even further by opting into Open Comments. When Open Comments is enabled, anyone who is logged into the Indiegogo platform can leave a comment on your campaign page. Without Open Comments, only your backers can leave a comment. The default setting for new campaign pages is to have Open Comments opted in.
The benefit of enabling Open Comments is that it allows you to form connections with potential backers who wouldn't otherwise be able to reach you. With Open Comments, anyone who is interested in your campaign can ask a question and get the information they need. Learn more about Open Comments here.
If someone is posting repetitive comments, advertisements, or comments that are not relevant to your campaign, you can mark the comment as spam by selecting the blue "Mark as Spam" hyperlink below the spam comment in the Comments Dashboard.
If you do not see the "Mark as Spam'' feature in your Comments Dashboard, you can report comments directly on your campaign page. Please let us know why you are reporting the comment. A member of the Indiegogo team will review the comment based on our Community Guidelines. For more instructions, see screenshots below: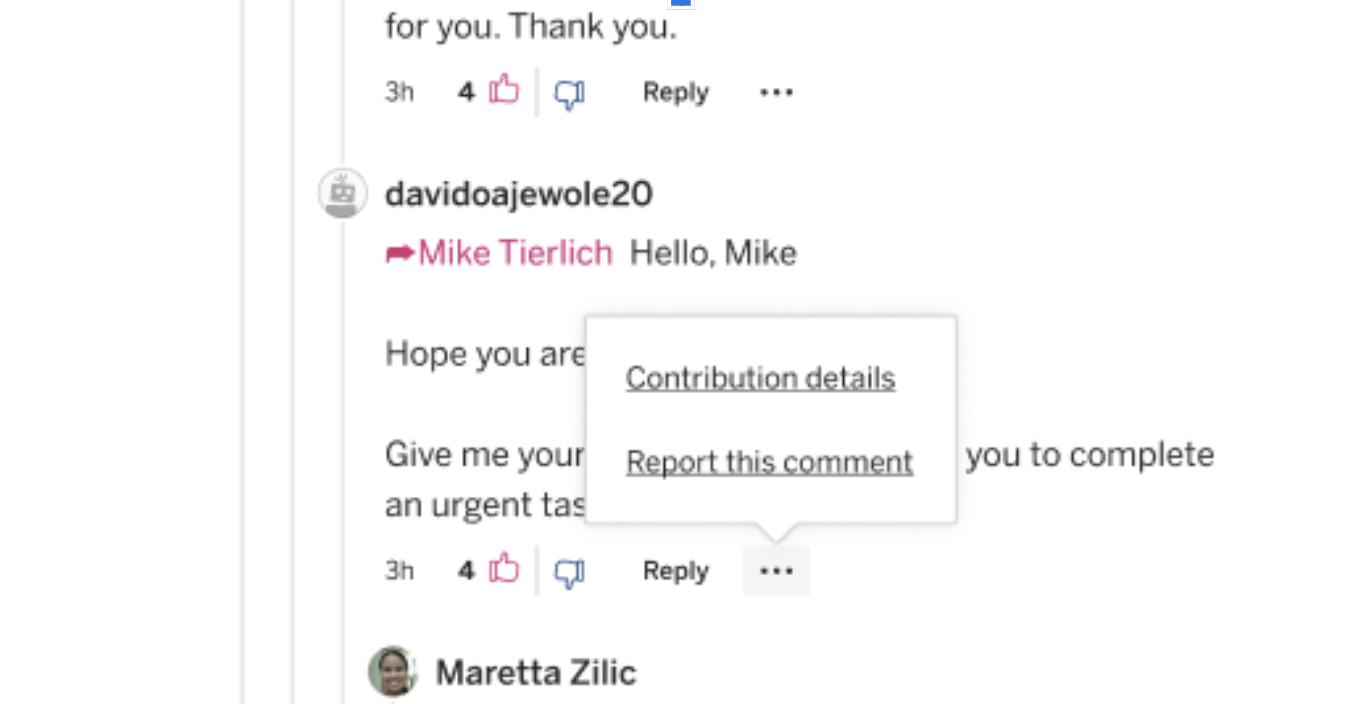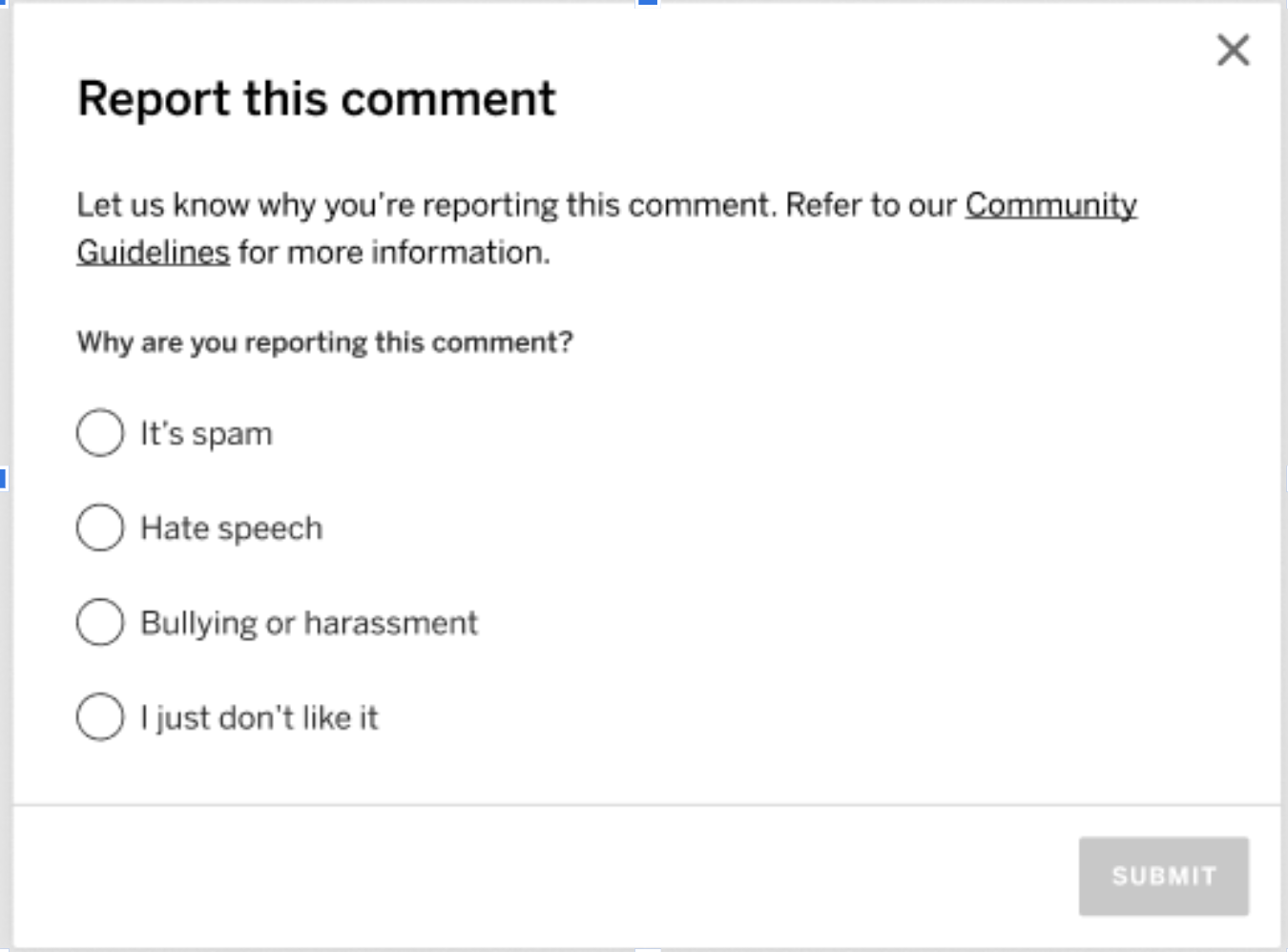 As a note, comments that are from users who are asking questions about a campaign or posting feedback should not be marked as spam. Please refer to our Community Guidelines for more information.