What is the Indiegogo Tip?
When you add a tip on to your transaction, you are supporting Indiegogo directly and furthering our mission to bring ideas to life through the power of community.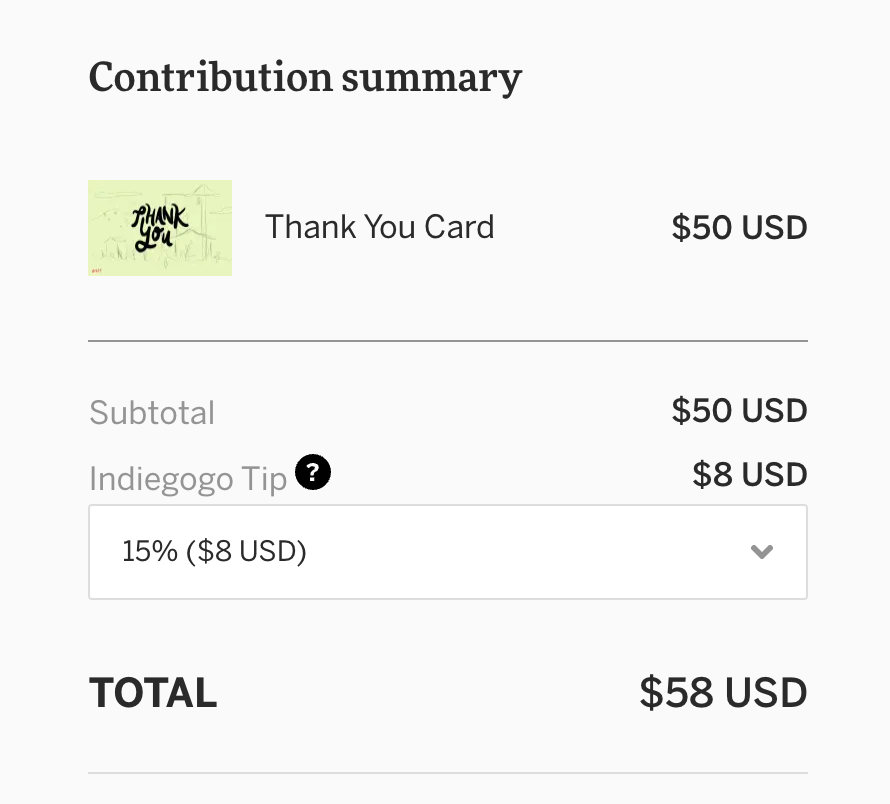 Why are you asking for a tip?
Indiegogo is committed to providing a low-cost solution that enables millions of innovators globally access to community-based capital. We charge a 5% platform fee on all Funds Raised and have not raised our prices in fifteen years.
What are the tips used for?
Tips supplement our low fee business model. Funds are used to keep our platform running smoothly, provide best in class customer service and invest in new technology and features to continually bring more value to our Innovator and Backer communities.
Are tips optional or required?
Tipping is optional and you can change the amount to $0 if you wish to.
Can I refund my tip?
Yes, Tips are eligible for our standard refund policy. You can request a refund for the tip only so it will not impact your contribution to the campaign. Please contact our support team at indiegogo.com/contact.